💨 Breath, Resilience, & Mindfulness Specialist 
🫁 Pulmonaut ✨ Creator 🎶 Musician 💗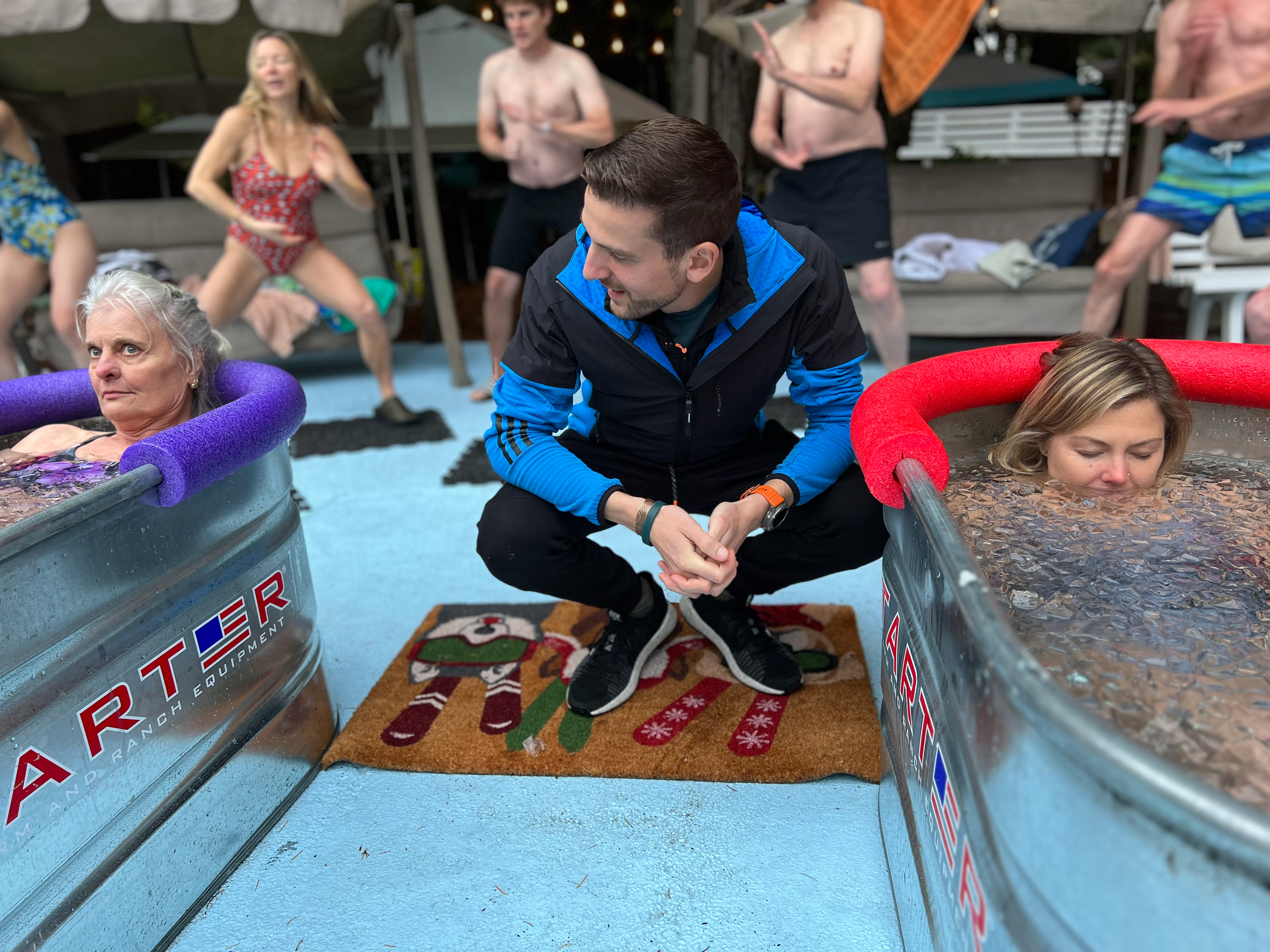 To empower humanity by sharing the most effective wellness tools and practices available. By educating people like you about the biological process of Hormesis (the same adaptive response that strengthens our muscles after working out) I can teach you to strengthen your physical, mental, and emotional resilience using natural and effectively free positive stressors.
Our breath is essential to being alive. Teaching you to breathe properly, to balance your nervous system, and find the power of your breath is central to my company's mission. Our conscious ability to regulate our breath opens the doors of health, awareness, and the power to influence how we feel and act in every moment.
I cultivate environments that empower people to peel back the layers of thought, anxiety, and fear reconnecting them to what has been there all along… their deepest most powerful authentic selves.
What are you waiting for? Let's unwind lifetimes of generational pain and empower humanity together!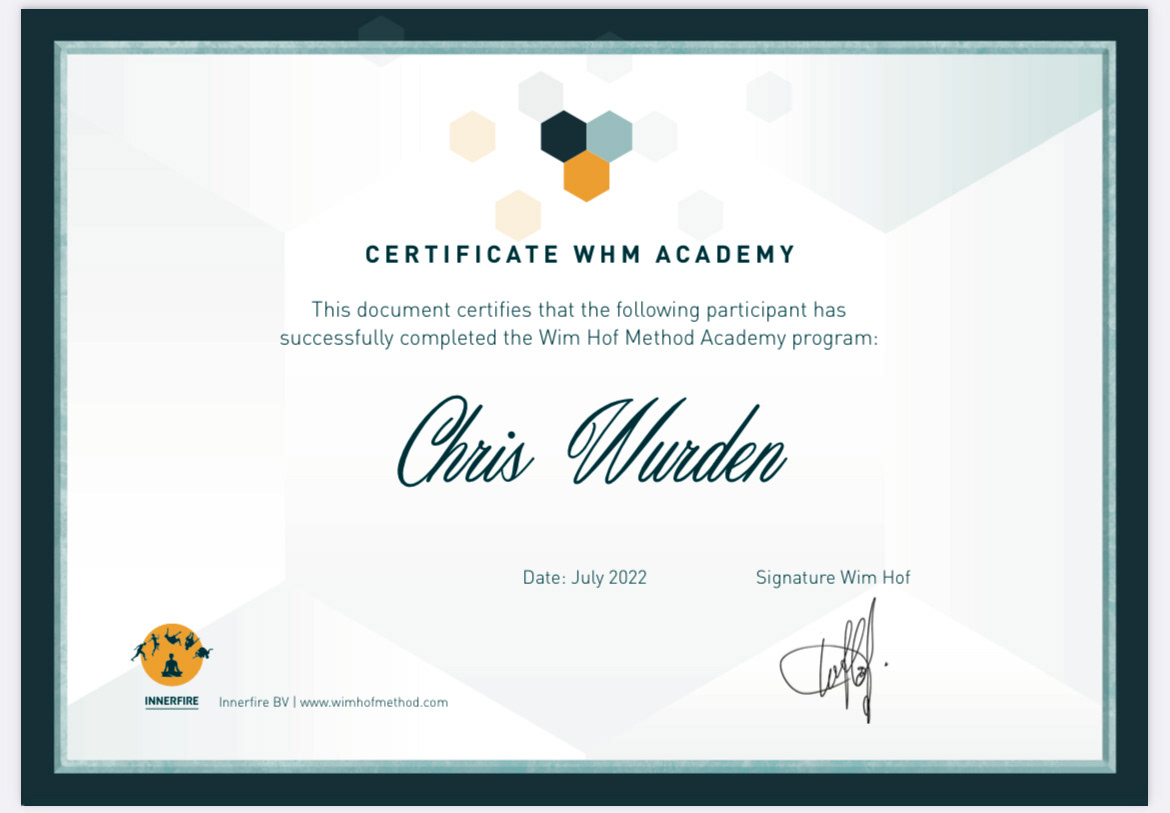 At Essential Breathworks we combine transformational music with powerful proven breathing techniques to rewire the nervous system for longevity, increased physical, mental, and emotional resilience and powerful living. Chris will transform your relationship with your breath (your biological lever) into your most essential, accessible, and free wellness tool.
We work with with professional companies, retreat owners and wellness leaders to offer transformative breath & sound immersions, Wim Hof Method workshops, and Oxygen Advantage/Buteyko/Language of Breath nervous system & breath optimization training (online & in person).
Also, genuine good vibes and a loving joyful light everywhere we go!
​​​​​
Chris Wurden is a Professional Breathing Consultant and Resilience Coach. Chris began his life in a full state of debilitating nervous system overwhelm that put him in the hospital over 25 times starting at the age of 2.5. His breath, mind, and body were his greatest enemies... His life became a quest to heal his trauma and turn his greatest weaknesses into his greatest strengths.
Presently, Chris has dialed into the most essential practices human beings can use to expand the capacity of their nervous systems and thus their abilities to live fuller lives. He artfully and passionately guides people to directly expand their capacities to embrace the full intensity of Raw Energy (Sympathetic Nervous System) and of Surrendering/Relaxing (Parasympathetic Nervous System).
No matter where you begin... he will show you how the breath and your nervous system can become your most powerful tools... so that you may expand your own capacity to live the fullest life you could ever imagine. 
Chris is the owner of Essential Breathworks LLC and offers online breath consultations, personal coaching packages, workshops, multi modality collaborations, and retreats.
"I will transform your relationship with your breath (our biological lever) into your most essential, accessible and free wellness tool." - Chris Wurden
CERTIFIED WIM HOF METHOD INSTRUCTOR: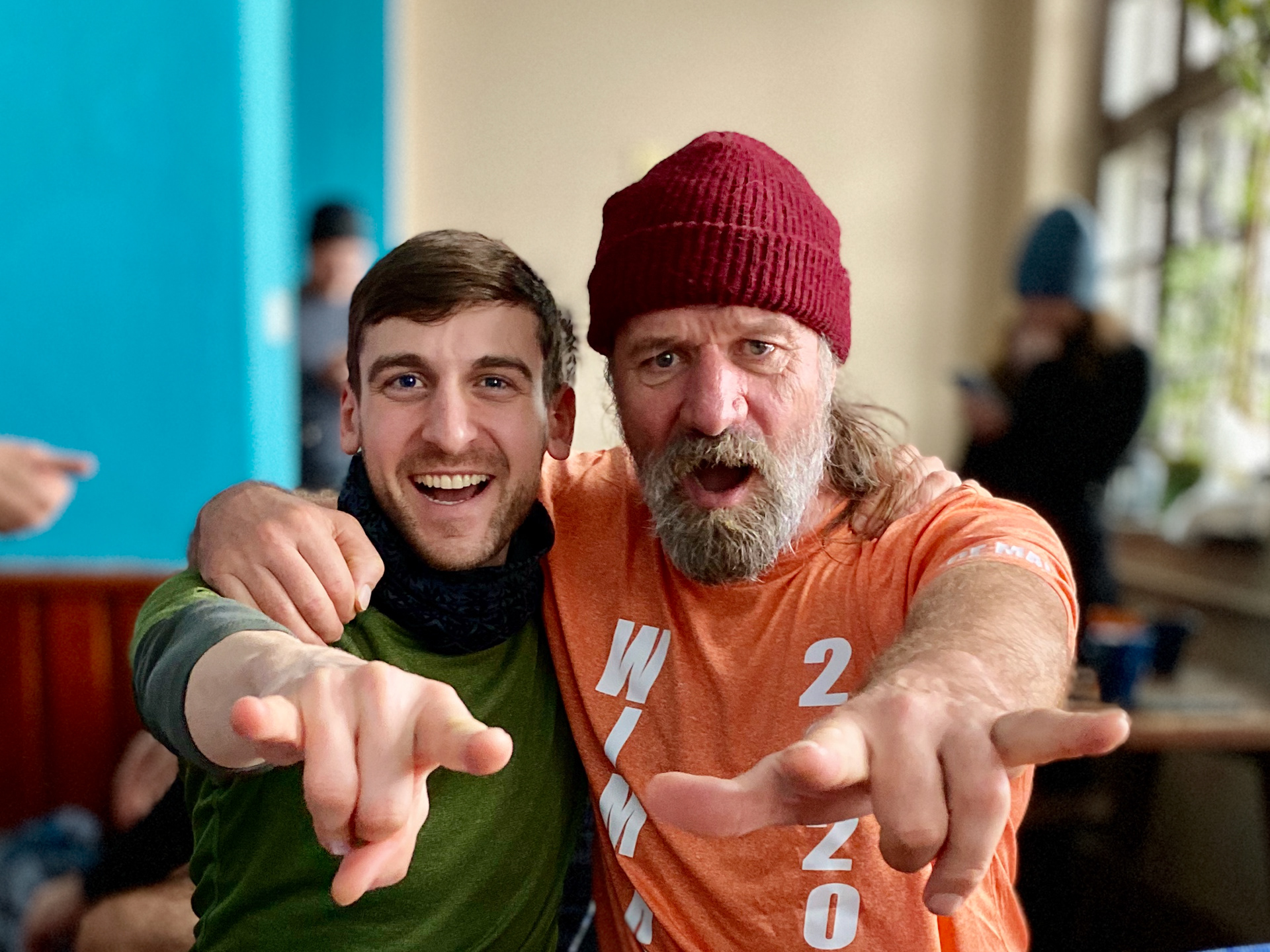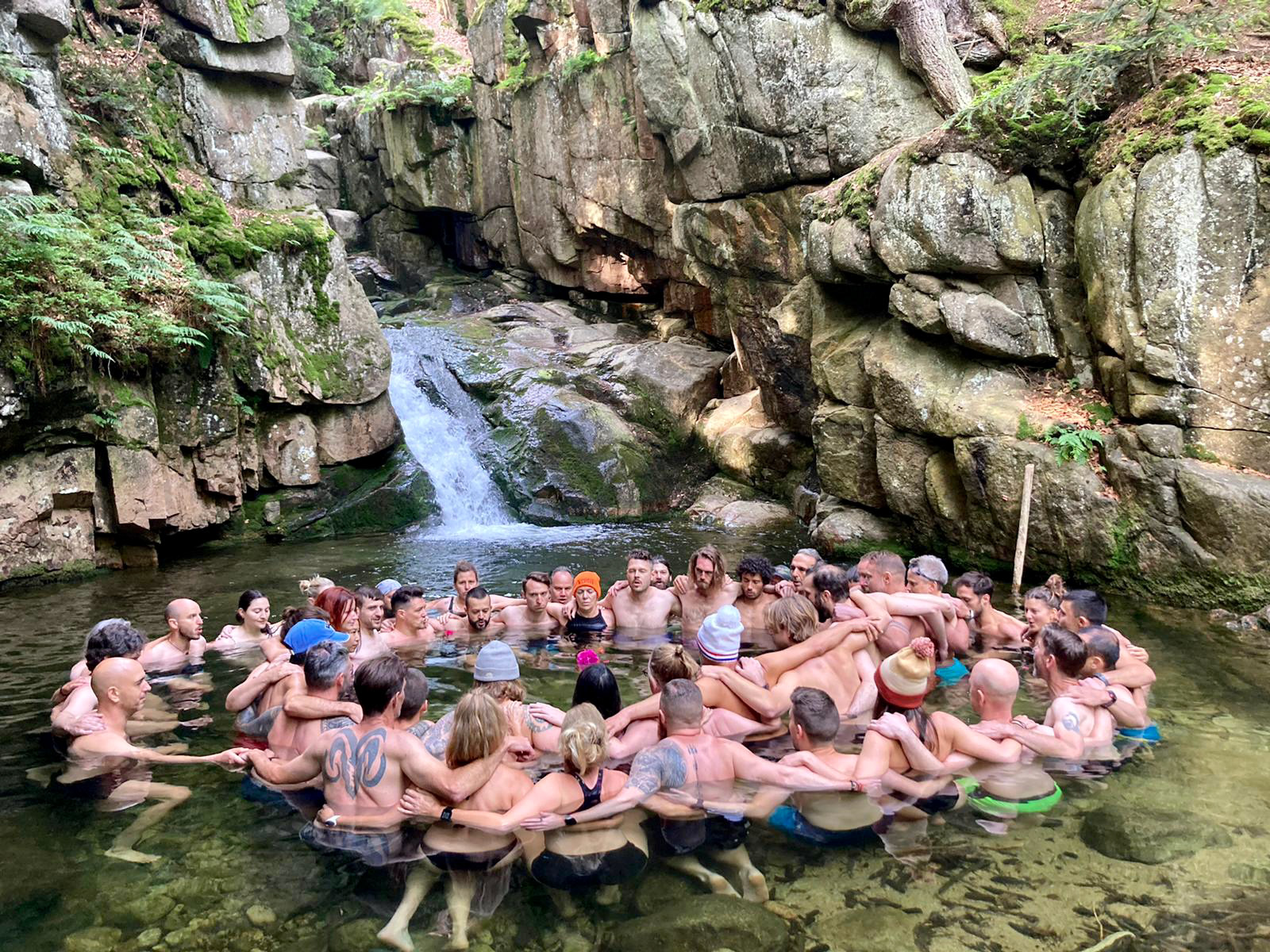 The power of the Wim Hof Method® is the combination of the three pillars. A committed, consistent practice including the breathing technique and cold exposure can help you increase your physical, mental, and emotional resilience. Over time and with practice helping you to lead a happy, healthy, and strong life! 
- Heightened focus & determination
CERTIFIED ADV. OXYGEN ADVANTAGE INSTRUCTOR:
The Oxygen Advantage is a series of unique breathing exercises for optimum health and sports performance. The exercises focus on two pillars: functional breathing and simulation of high altitude training.
FUNCTIONAL BREATH TRAINING BENEFITS:
- Breathe easy, even during exercise
- Get deep, restful sleep
- Calm your mind for laser focus
CERTIFIED BUTEYKO INSTRUCTOR:
Named after Dr Konstantin Buteyko, the Buteyko Method consists of a series of breathing exercises and guidelines specifically designed to reduce over-breathing (clinically known as 'chronic hyperventilation'). 
The fact is that many people breathe too much, which alters the natural levels of gases in the blood, reduces oxygen delivery to tissues and organs, and causes constriction of the vascular system and airways. 
This can lead to numerous health problems such as asthma, anxiety, sleep apnea, and panic attacks. Bringing breathing volume towards normal and making the switch from mouth to nose breathing helps to alleviate these health problems.
- Increased quality of sleep
- Increased aerobic endurance
- Decreased resting heart rate
- Decreased resting blood pressure
- Relief from asthma symptoms 
- Relief from panic attacks
SOUNDSMITH:
CERTIFIED YOGA NIDRA PRACTITIONER: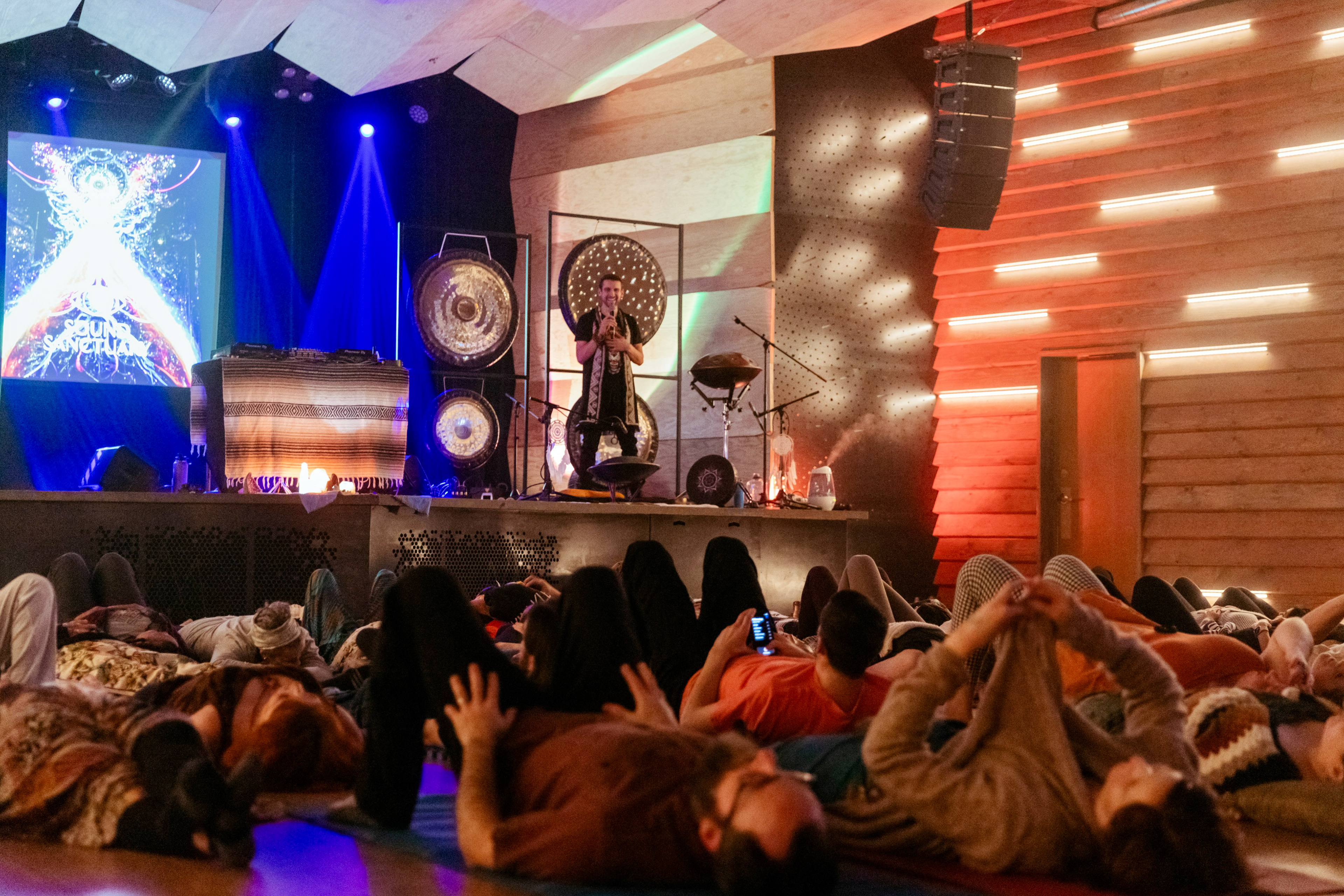 Chris Wurden is dedicated to holding space for you to connect with profound relaxation & lasting transformation. He infuses intention setting, reflection, breath, sound (gongs & healing instruments), meditation, yogic sleep & modern psychology into carefully crafted empowering, safe & transformational experiences. 
His goal is to create immersive experiences where you are empowered to peel back your own layers of thought, anxiety, fear, and supposed to and as a result, reconnect you to what has been there all along… your deepest most powerful compassionate self.
WHAT PEOPLE SAY ABOUT CHRIS WURDEN:
"I discovered Chris Wurden during the stay home stay safe directive… His sessions provide me with mental and energy healing during a time where healing is needed worldwide. So very appreciative of your sharing. Thank you" – Melissa Timme
"Amazing breath work directions done with ease and grace; Chris' voice is like a tonic. Lucky for all of us to know such a talent, in a time we need tonic to the soul and grace to all beings." – Tara Scouten
"What a great journey with Chris doing the 3 weeks of breathing program ! A very positive and instructive experience, with a very kind and understanding guide. No matter my mood or motivation, It was always a pleasure to do the weekly check up with Chris. No pressure, only good vibes and doing our best. Thanks again coach!" - Marie H.
"Honestly, I was not expecting very much, nothing of real substance. I was wrong. It was exhilarating! It was wonderful! I do think much of it was due to the competent leadership of Chris Wurden who exuded clean, happy energy throughout the entire day. Specifically, guided the breathing exercises so well that I could totally focus on my breathing and at the end of the exercise I felt so alert and happy. High--without drugs or alcohol. The entire group was just buzzing, describing physical sensations, visual explosions of color or sounds (a cacophony of crickets??). It's hard to believe that a breathing pattern could cause such energy and joy. The ice bath and exercise in the brisk air did for my body what the breath work did for my brain. I felt I could just jump up into the sky. I had to keep biting my lips to stop almost uncontrollable laughing. I'm pretty old; this wasn't my first rodeo. But it was a darn good rodeo! - Peggie M